Jane McGown Flynn - Rug hooking pattern designer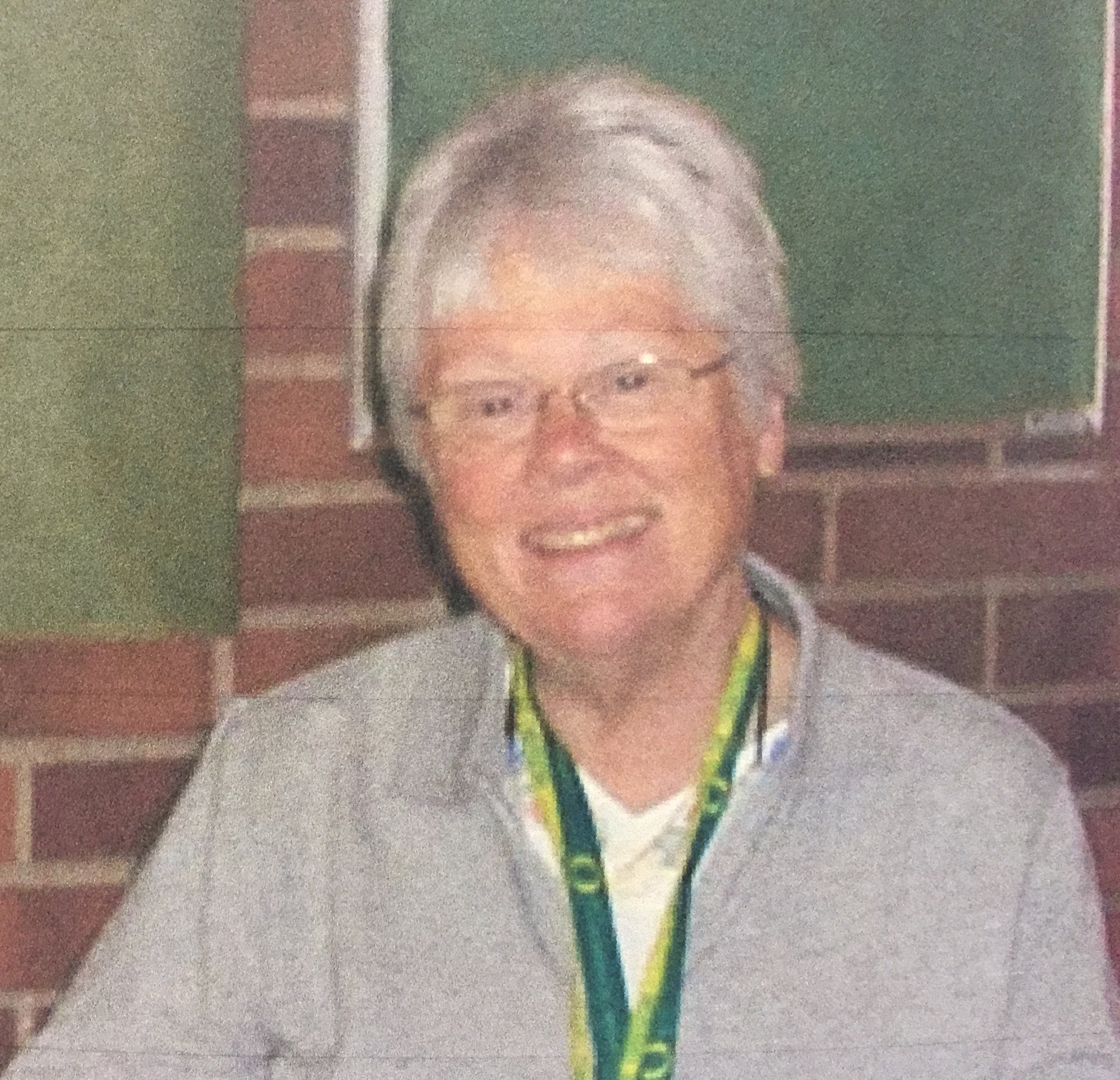 In 1981, Jane McGown Flynn launched Jane McGown Flynn Inc., for the purpose of continuing the McGown Teachers Workshop Series, which was initially established by Jane's grandmother, Pearl K. McGown in 1951. Jane and Pearl co-designed more than 800 rug patterns to be used as part of the training curriculum, under the Designs to Dream On pattern line, which was later renamed CHARCO.

Following Pearl's passing in 1983, Jane continued to design her own patterns, and now has more than 1,600 rug hooking designs to her name, carried exclusively under the CHARCO pattern line.
Jane (right) and Pearl, in front of Jane's partially completed hooked version of Istanbul, from Pearl's original pattern collection. Jane and Pearl regularly attended workshops across the country, to train and certify instructors in the art of rug hooking and to promote the art generally.

While Jane was inspired by Pearl's designs and technique, she also seeks inspiration from many different cultures and locations, and continues to design patterns for Honey Bee Hive.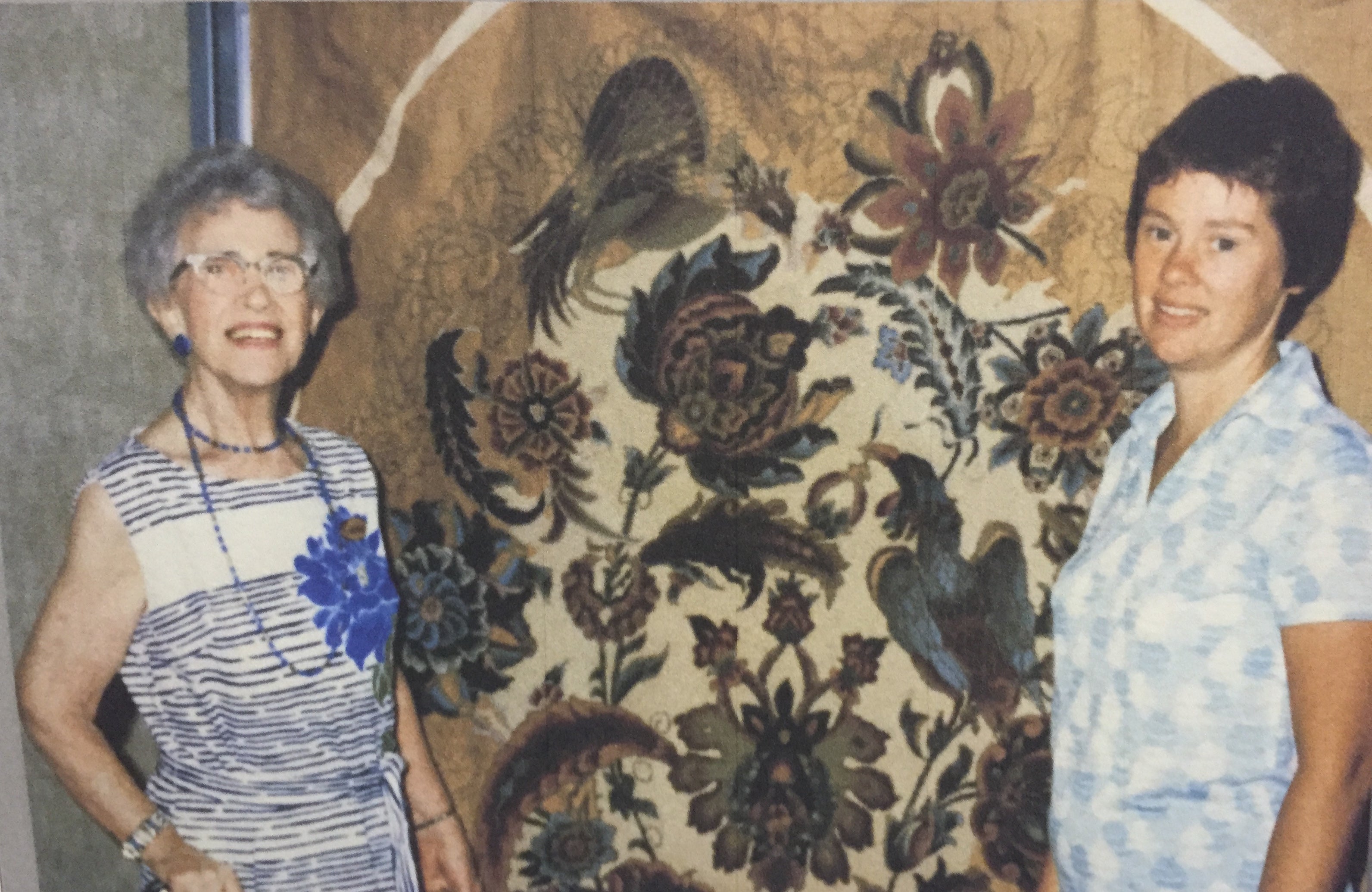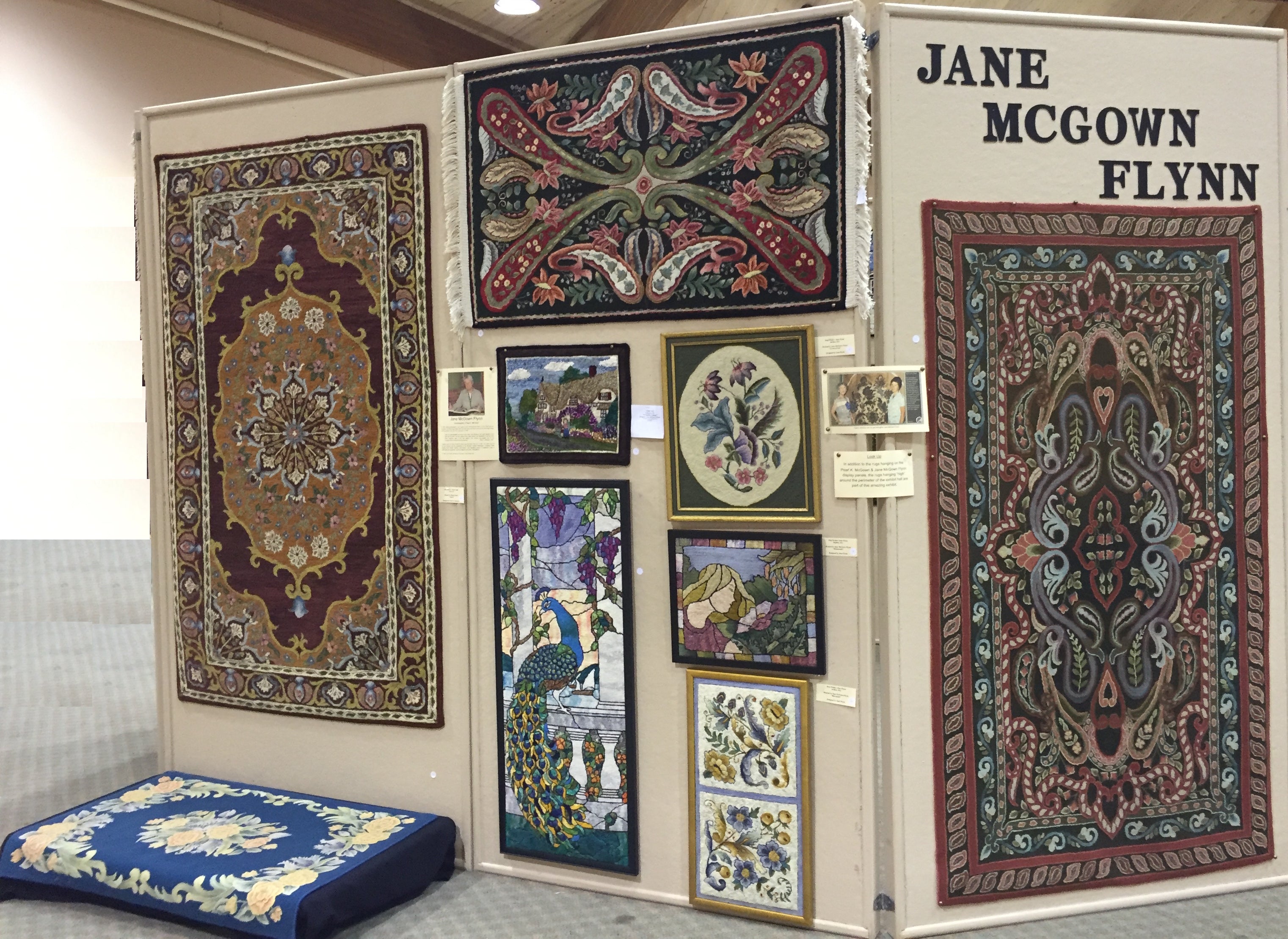 Tabriz
In addition to being a prolific pattern designer, Jane also hooks rugs. Some of her favorite works were recently showcased at Sauder Village's Rug Hooking Week, in Archibald, Ohio, including Pasha, Melancholie, Genevieve, and Barcelona. Tabriz is shown all the way to the left in the image.
View Pattern
Click the links below to learn more about Jane
Popular Designs by Jane
Below are completed hooked rugs based on Jane's rug hooking patterns. Click the images below to see the pattern, and other completed examples.