About Honey Bee Hive Rug Hooking Patterns & Supplies
Established in 2013 by Melissa Pattacini, Honey Bee Hive provides a wide range of rug hooking patterns and supplies for rug hookers, featuring its CHARCO and PRIMCO pattern lines, from House of Price, and Jane McGown Flynn, Inc.

Continuing a tradition started by Pearl McGown in 1951, Honey Bee Hive is the sponsor and provider of rug hooking patterns for the McGown Teachers' Workshop Series.

In 1981, Jane McGown Flynn launched Jane McGown Flynn Inc., for the purpose of continuing the McGown Teacher's Workshop Series. Jane and Pearl co-designed almost 700 rug patterns to be used as part of the training curriculum, under the Designs to Dream On pattern line, which was later renamed CHARCO, when it was purchased by Charlotte Price's company, House of Price.
Standing next to a painting of Pearl McGown at Sauder Village Rug Hook Week 2016, are (from left to right), Jane McGown Flynn, Charlotte Price and Melissa Pattacini.

The patterns in the CHARCO line of primitive and tapestry patterns were designed by Pearl McGown and Jane McGown Flynn to provide rug hooking artists with challenging and exciting patterns from which to master their craft. These designs are used to introduce, practice and support the teaching skills in the McGown Teacher Certification Workshop program.

Our PRIMCO line of patterns is an exclusive collection of rug hooking designs by dozens additional artists. These patterns have been selected to compliment the CHARCO line, and provide a wide range of patterns for additional hooking experiences.

In 2016, Honey Bee Hive acquired exclusive rights to print Kim Nixon's Under the Rug pattern line of footstool, chair pad and stair riser patterns and in 2018, began licencing the artwork of Carolyn Stich.

Honey Bee Hive continually adds new patterns from various design artists. Our current pattern library contains more than 3,000 patterns from more than 50 rug hooking pattern designers from around the world.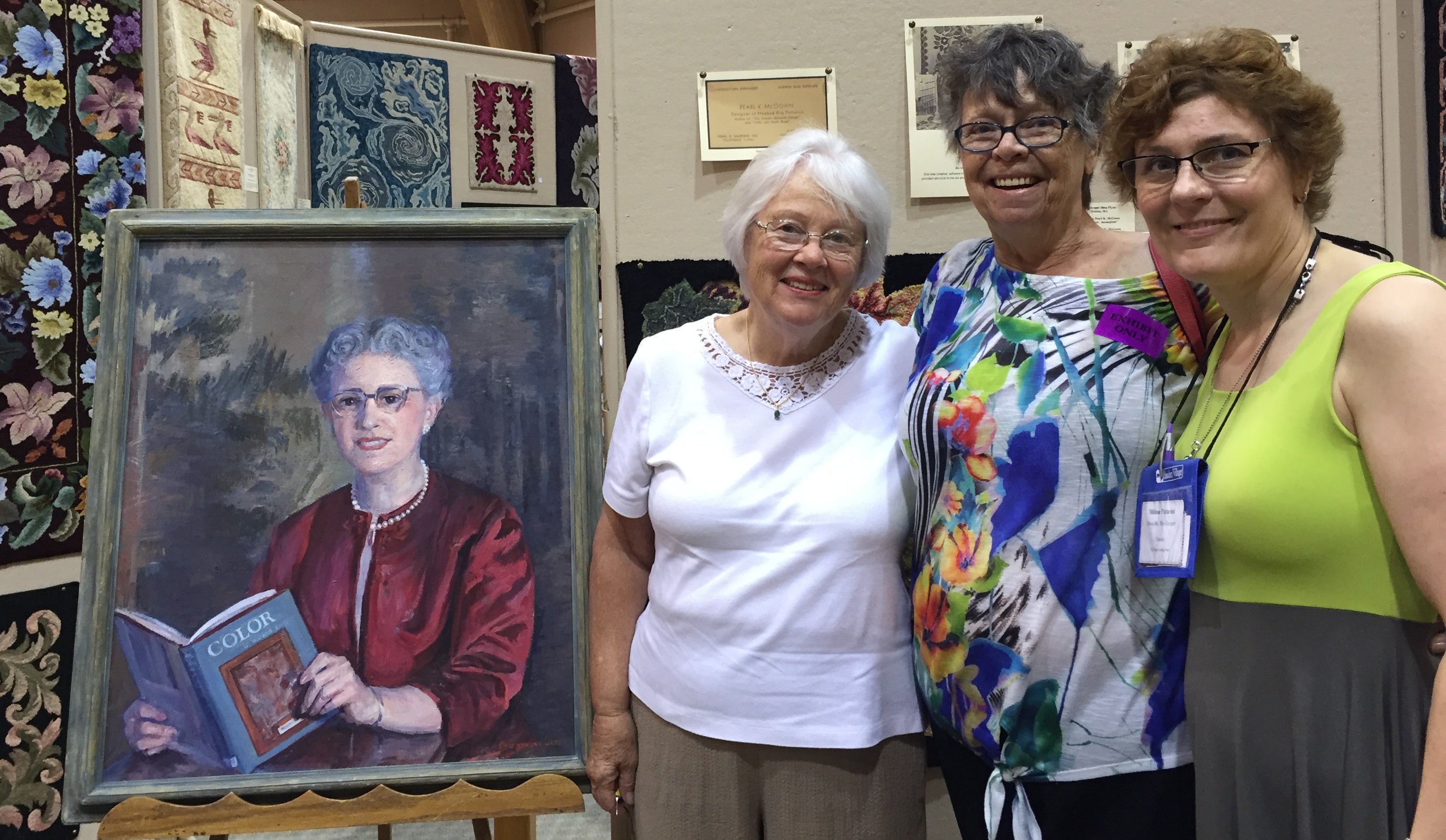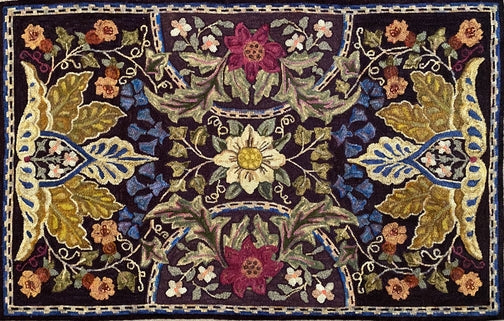 Morris Victorian (1567)
With more than 1,700 rug hooknig designs to her name, Jane continues to design rug hooking patterns. One of her latest is Morris Victorian. This version is hooked by Nancy Gingrich.
View Pattern
Click the links below to learn more about Honey Bee Hive
Popular Designs by Honey Bee Hive
Below are completed hooked rugs based on Honey Bee Hive's rug hooking patterns. Click the images below to see the pattern, and other completed examples.