Melissa Pattacini - Owner, Honey Bee Hive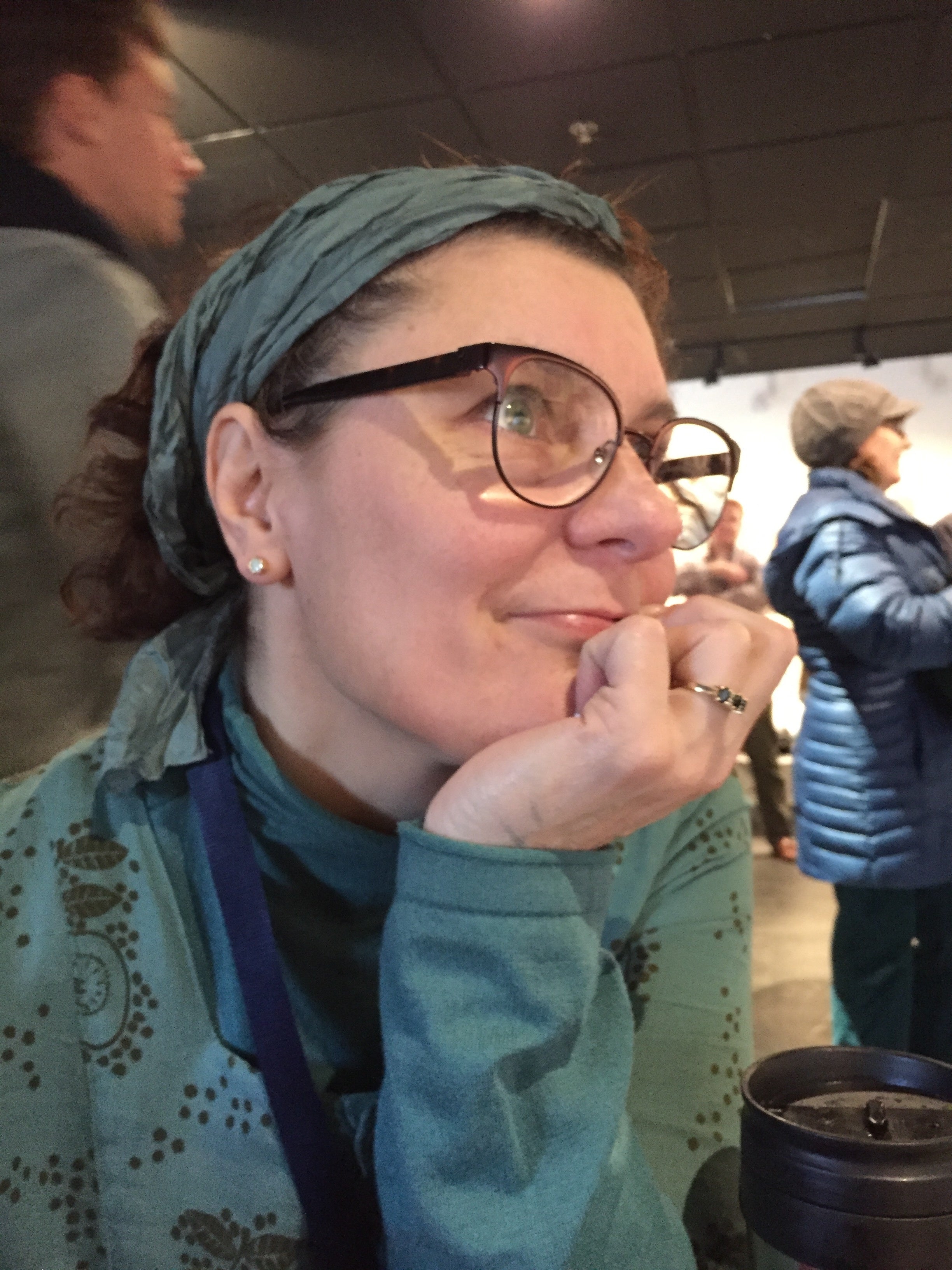 Melissa McCray Pattacini owns Honey Bee Hive Rug Hooking Patterns and Supplies. She was born, raised, and lives in Manchester, Connecticut and has a Bachelor of Science in Education from the University of Connecticut and a Master of Arts in American/Museum & Archive Studies from Trinity College in Hartford, Connecticut.

Beginning in 1993, Melissa took rug hooking classes with noted colorist and McGown Certified Teacher, Maggie McLea, at the Fraser Rug Hooking Studio, located in the Cheney Brothers National Historic Landmark District in Manchester, Connecticut.
Melissa's graduate work with the Connecticut Historical Society and the Lutz Children's Museum prepared her well for the historic preservation of the well-loved CHARCO rug hooking pattern line. In addition, Melissa seeks to expand and innovate the craft of rug hooking through the inclusion of new rug hooking designs in Honey Bee Hive's PRIMCO rug hooking pattern line. In recent years, Melissa has added the footstool designs of Kim Nixon, whimsical and colorful designs of Carolyn Stich and has supported fundraising efforts for women in Guatemala, through the sale of rug hooking designs from the Multicolores Rug Hooking Cooperative.

Her latest collection of rug hooking patterns is the Golden Age of Fairy Tales, co-designed with her daughter Isabella, it includes adaptations of artwork by fairy tale illustrators from the late 18th and early 19th centuries.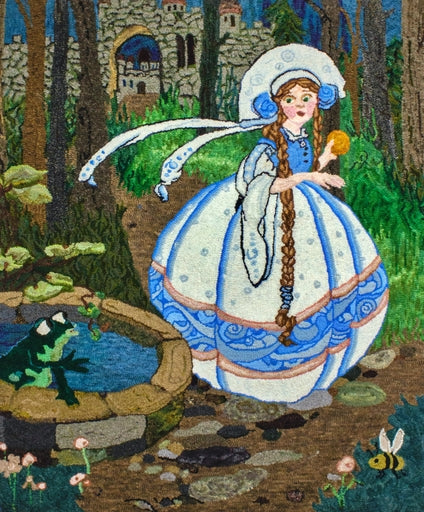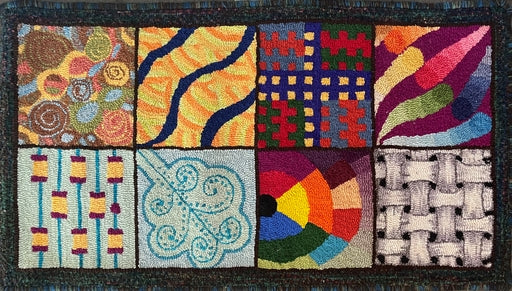 Zen Quilt (PR1520)
Zen Quilt is one of Melissa's first adaptations of a Pearl McGown and Jane McGown Flynn design, this version is hooked by Janet Williams.
View Pattern
Click the links below to learn more about Melissa
Popular Designs by Melissa
Below are completed hooked rugs based on Melissa's rug hooking patterns. Click the images below to see the pattern, and other completed examples.