Victoria Rudolph - Rug Hooking Pattern Designer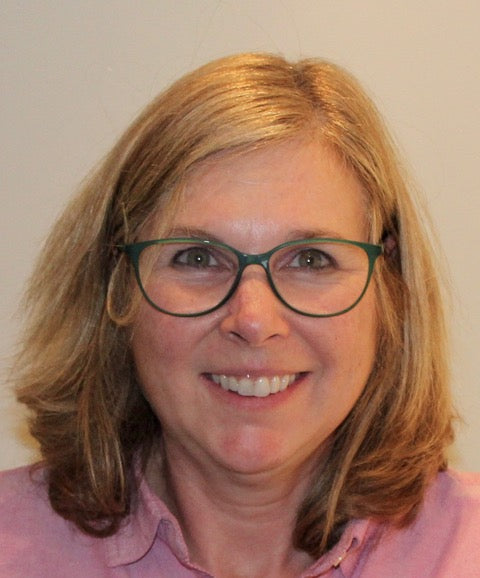 Victoria Rudolph is a Certified McGown Rug Hooking Instructor and pattern designer. She has a Masters in Fine Arts in painting, and used rug hooking as her medium. Her collection of rug hooked food portraits (check them out, they are all scrumptious desserts!) lend themselves to a colorful and unique perspective on rug hooking.
Victoria creates one of a kind fiber hooked pieces, with each piece telling a unique story inspired by her love of color, texture, and textiles. Most of her pieces include fibers that are custom dyed for the project. This is her own hooked piece called Plate of Macaroons.

Victoria is a member of the national Pearl K McGown guild, a member of the Association of Traditional Rug Hookers Association and has published in Rug Hooking Magazine.
Lollipop & Cupcake (PR1871)
This is one of Victoria's favorite designs, and happens to be her most popular design!
View Pattern
Click the links below to learn more about Victoria
Popular Designs by Victoria
Below are completed hooked rugs based on Victoria's rug hooking patterns. Click the images below to see the pattern, and other completed examples.