The Story of the Irish Rug Hooking Hook (a.k.a., Hartman Hook)
In 1988, Neville Smith began making "The Irish Hook" an 8mm straight rug hooking hook designed for primitive rug hooking.  In the early 1990's other variations were developed and Neville partnered with Cindy Hartman, who distributed the hooks in the United States under the brand name "The Hartman Hook."

Because of their popularity and reputation for quality, the hooks are known the world over as "Hartman Hooks" but Neville continues to trade under the name "The Irish Hook."

In recent years, Neville has passed along the handcraft tradition to his son Rick, and they work together in the shop, hand crafting each rug hook.


They use locally grown yew wood based on years of feedback from rug hookers that yew wood feels good in the hand.  Because yew is a slow growing tree (Neville had a batch of wood that was from a tree that was 1,000 years old!) it has a dense and closed grain that is beautifully smooth when brought to a fine finish.  As a result, much to the surprise of many, the hooks don't need to be finished with varnish or oil. 

The "business end" of the hook is made of handcrafted brass.  Each hook, stem and sleeve is individually crafted and smoothed so that there are no sharp edges. The hooks are available in a variety of sizes and shapes.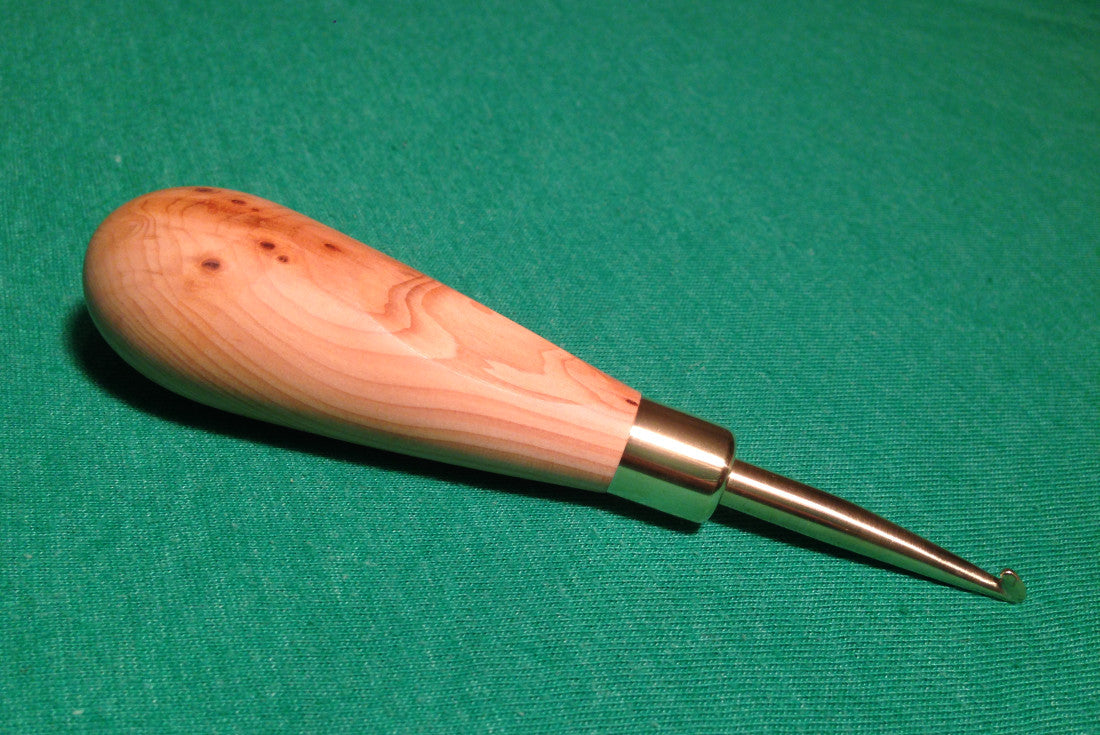 6mm Ergo Handle Rug Hook
One of the most popular rug hooks, the Ergo 6mm straight line hook.
View Pattern
Click the links below to learn more about Neville
Popular Designs by Neville
Below are completed hooked rugs based on Neville's rug hooking patterns. Click the images below to see the pattern, and other completed examples.