Karen Maddox - Rug Hooking Pattern Designer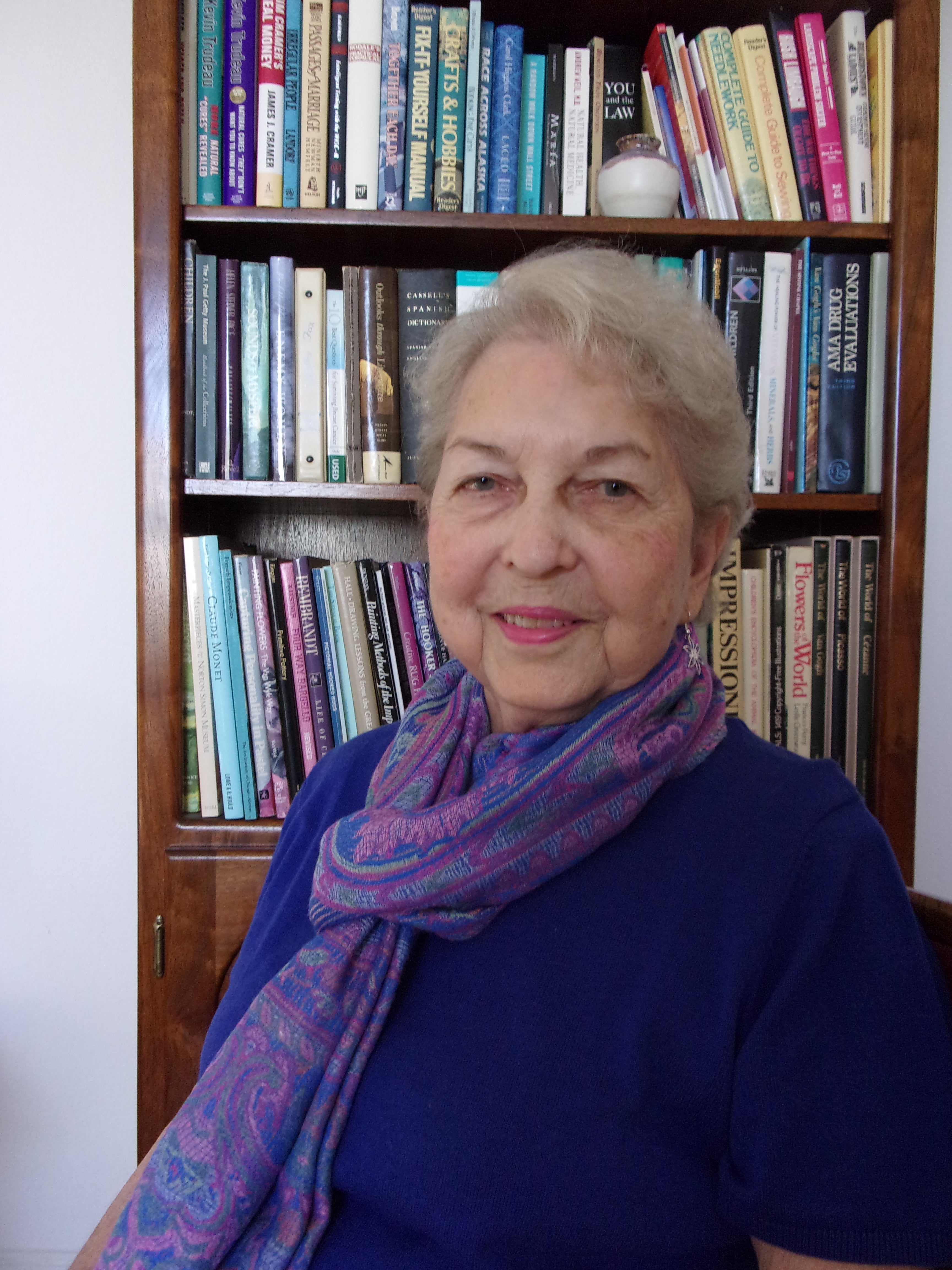 Born and raised in Tucumcari, New Mexico, Karen Maddox entered a drawing in a "draw me" contest and won a correspondence course in art and later graduated from Eastern New Mexico University in Portales, New Mexico, with a major in elementary education and a minor in art.

Shortly after moving to Oklahoma, Karen started her career as an elementary school teacher and later moved to Houston, Texas where she earned a Master's Degree in Education from Sam Houston State University at Huntsville. She later served as an Educational Diagnostician. She is now retired and enjoys all phases of rug hooking—from hooking, designing patterns, and teaching in this wonderful medium.


Karen's introduction to rug hooking happened while browsing the magazine rack at a local bookstore. She began flipping through Rug Hooking Magazine and was drawn to the colors and textures shown on its pages. She found that it was possible to do her own designs. This really interested her, so she has been designing her own patterns for herself and for her students for about twenty years.

Karen's collection includes floral, whimsical and animal themed designs. She became a Certified McGown Rug Hooking Instructor and taught through a local Adult Education Program and at her home. She has been featured in Celebrations eight times with her rugs and was inducted into Rug Hooking Magazine's Celebrations Hall of Fame in 2018.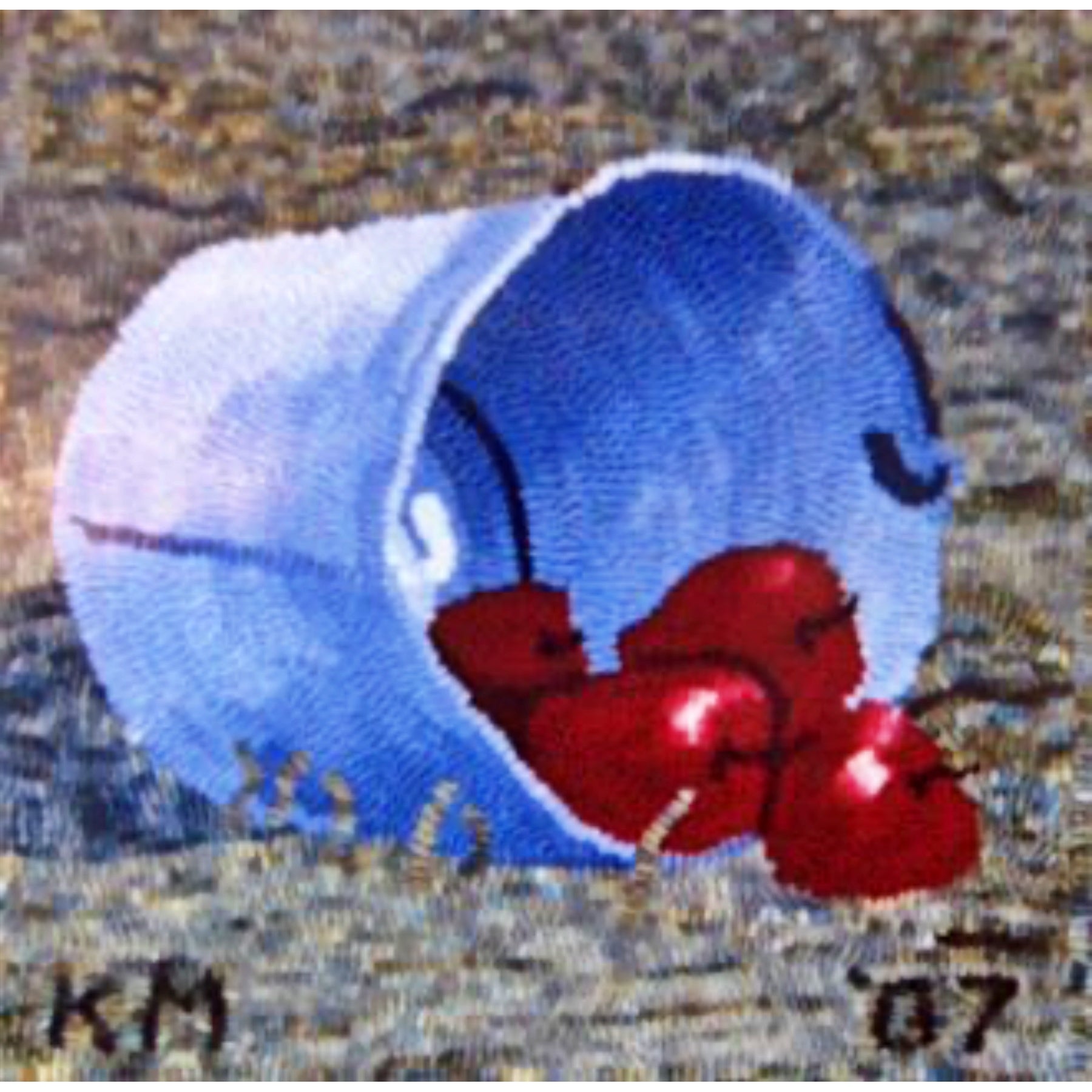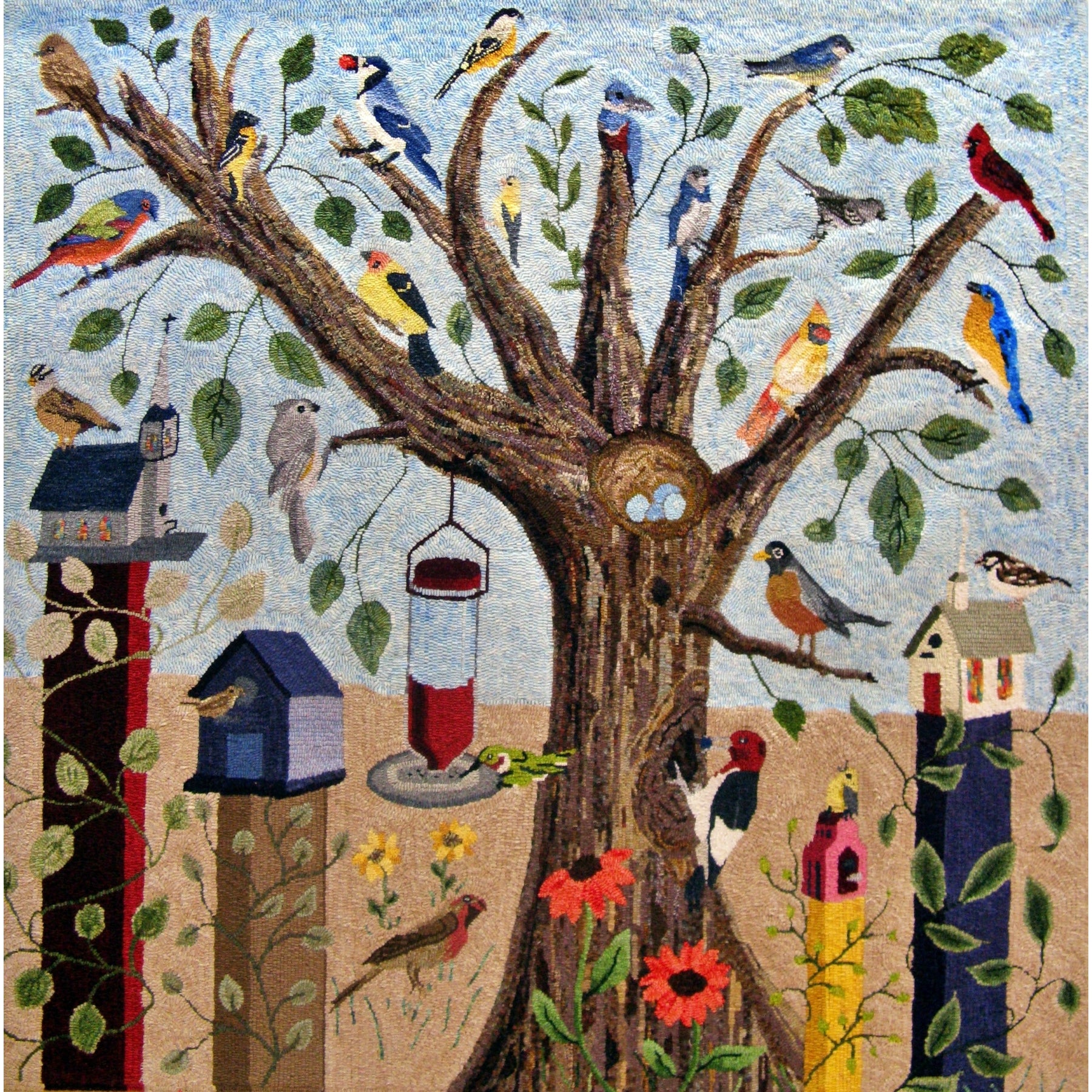 Tree with Birds and Birdhouses (PR1755)
This version is hooked by Karen and her daughter, Sondra Kellar.
View Pattern
Click the links below to learn more about Karen
Popular Designs by Karen
Below are completed hooked rugs based on Karen's rug hooking patterns. Click the images below to see the pattern, and other completed examples.